Are you yearning to infuse your bedroom with a touch of chic and romance? Look no further! French-inspired bedroom decor can help you completely transform the way your bedroom looks and feels.
With its timeless elegance and sophisticated style, French bedroom decor can magically shift any space into a luxurious oasis.
Start with a Statement Bed
Picture this: you enter your bedroom, and your eyes are immediately drawn to a stunning bed that exudes elegance.
A vintage-style bed, with its sinuous curves and lavish details like gilding or deep-buttoned upholstery, is the epitome of French-inspired allure. It becomes the focal point of your sanctuary.
If you crave a modern twist, consider the Eloquence® Sophia Bed. This magnificent piece is crafted in the classic French demi-corbeille style and designed to be cherished as a family heirloom.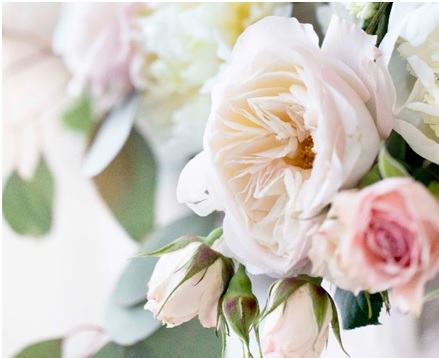 Choose Soft, Neutral Colors
In the world of French bedrooms, soft, neutral colors reign supreme.
Picture hues like serene whites, creamy tones, or delicate pastels.
These gentle shades create an atmosphere that is light, airy, and perfect for unwinding after a long day.
Add Pattern and Texture
Want to inject some visual interest into your bedroom?
Consider a patterned bedspread, throw pillows, or a cozy rug that adds a touch of personality to your space.
These elements become playful accents that elevate your French-inspired haven.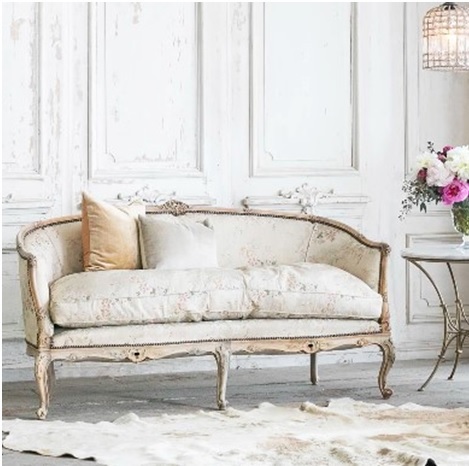 Bring in the Bench
Let's not forget about the bedroom bench!
While often overlooked in modern design, a bedroom bench is an essential component for truly chic French decor.
Placed at the foot of the bed, a bedroom bench serves as a convenient seat when getting ready in the morning. It completes that vintage vibe and adds a touch of nostalgia to your space.
Accessorize with French-Inspired Pieces
To truly immerse yourself in the French ambiance, adorn your bedroom with carefully selected accessories.
A few nicely-chosen pieces can make a powerful impact.
Consider adding a dazzling chandelier to cast a romantic glow, a decorative mirror to reflect light and create a sense of space, or a vase of fresh flowers to bring a touch of nature indoors.
Our inventory offers a delightful array of French provincial treasures to complete your vision.
The Empress Trumeau Mirror in Grain Sack and Silver is a perfect example. Its elegant design not only enhances the aesthetic appeal but also brightens up even the coziest of bedrooms or bathrooms.
For a cohesive look, pair it with the Bronte Nightstand in Fleur de Lis, and watch your French provincial dream come to life.
Mix Modern with Vintage
A French country-style bedroom is a delightful mix of various eras and influences.
To achieve this look, embrace the art of blending modern and vintage European pieces.
The intricate detailing and flowing floral garland of our Antique Gilt Floor Mirror perfectly embody the refined beauty of the French countryside.
Nightstand: The Final Touch
Ever feel like your bedroom falls short of representing your true style?
Complete the look of your French-inspired haven with our Roma Commode, now available in a stunning Gold Two-Tone Finish.
This exquisite nightstand will add the perfect finishing touch, tying together the elements of your dream bedroom.
With a little planning and effort, you can effortlessly create a chic and romantic French-inspired bedroom decor that you'll absolutely adore spending time in.
So why wait? Let your creativity take flight and transform your bedroom into a haven of elegance and allure.
Sweet dreams await!
Choose Eloquence When Planning for a French-Inspired Bedroom Decor
When you think of French decor, what comes to mind? Timeless beauty, intricate details, and a hint of whimsy, right?
Let's dive into why Eloquence should be your top choice when planning your dreamy French-inspired bedroom.
Captivating Classic Designs
Eloquence has mastered the art of capturing the essence of French design.
Our pieces transport you straight to the charming French countryside, with their captivating classic designs that ooze romance and sophistication.
Prepare to fall head over heels for our exquisite craftsmanship and attention to detail.
Versatility
One of the best things about Eloquence is its versatility.
Our extensive collection offers a wide range of furniture and decor options to suit various tastes and preferences.
Whether you lean towards rustic chic, romantic vintage, or even a blend of modern and traditional, we got you covered. Mix and match our pieces to curate a French-inspired bedroom that reflects your unique style and personality.
Luxurious Pieces Built to Last
When investing in your dream French-inspired bedroom, quality craftsmanship is key.
And that's where Eloquence truly shines.
Our attention to detail and commitment to using premium materials ensure that their pieces are visually stunning and built to stand the test of time. With Eloquence, you can create a space that exudes luxury and refinement for years.
Get ready to create your dreamy sanctuary and fall in love with your bedroom all over again!