Taking care of your furniture can be difficult, especially if you've got kids or pets running around the house nearly every waking hour of the day. Stains aren't an easy thing to clean or get rid of either, making furniture care a huge chore whenever there's a spill of either food or drink.
This dilemma is especially true when it comes to sofas and seats. Because they're used quite often around the house, they also often have the most wear and tear. Sofas aren't cheap though, and as much as possible you want to have your sofa last as long as it possibly can. This includes minimizing the damage to the fabric and the frame, and keeping it stain-free.
Thankfully, there are a couple of easy ways to help you protect your sofas, couches, and settees. This quick and easy solution is called a slipcover, and in this page, we'll be giving you a brief guide on what slipcovers are, their advantages, and how they can help you increase the number of years of that sofa.
Sofa or Settee?
By definition, a settee is the term used to describe a long seat or sofa with arms and a back. In essence, there is no significant difference between a sofa, a couch, and a settee except for the term itself and the origins of uses of them.
The origins of the term "settee" itself go way back to the Middle Ages, from the Old English word seti. The term is still commonly used in the United Kingdom, as well as India, alongside the use of sofa. The term "couch" on the other hand, is more predominantly used in North America.
What Is a Settee Slipcover?
A settee slipcover is a fitted cover that is separate and can be removed from the sofa or settee. Slipcovers are made from different materials, and come in a variety of designs and styles. They are used to cover not just sofas and settees, but are also used tas coverings for daybeds, futons, recliners, chairs, and ottomans.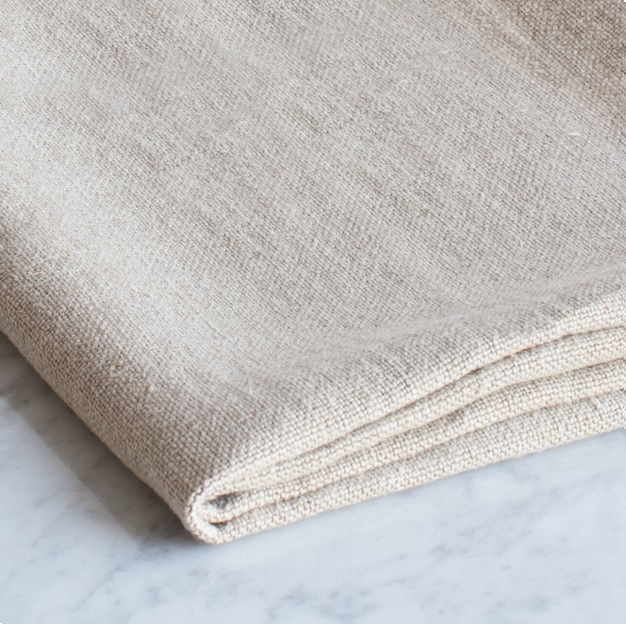 What Are Slipcovers Made of?
Slipcovers come in a wide range of fabrics and materials. Choosing the right one for your home depends mostly on the style and aesthetic of your space. As much as possible, you want to choose a slipcover that compliments the rest of the furniture around your home, and adds to its overall aesthetic.
Slipcovers usually come in the following materials:
1. Cotton
Cotton is a natural fiber and fabric that's easy to wash and dry. It's a durable material that can often last years. Cotton also has good water wicking properties, which allow it to dry relatively faster compared to other fabrics and materials. What's more, cotton is also known for its softness and comfortability, making it an ideal choice for a settee slipcover.
2. Polyester
Polyester is a common synthetic material that's also often used in clothes. It's also easy to clean and highly resistant against stains, as well as lightweight and durable. Polyester is also very wrinkle resistant, retaining its shape well even as when often stretched.
3. Linen
Linen is another natural fiber, often compared against cotton. Compared to cotton, linen has much greater strength and durability, and is also more breathable and hypoallergenic. Linen is rougher than cotton, though, and less absorbent and flexible. One thing that makes up for all that, though, is the fact that linen is the most environmentally-friendly yet stylish fabric amongst all the natural fibers.
What's the Difference Between Slipcovers and Reupholstery?
When a time comes wherein you feel the need to update the image of your couch or sofa, there are usually two options available: have it reupholstered or invest in a settee slipcover.
The main difference between the two is pretty straightforward.
Reupholstery entails stripping your couch down to its frame (removing everything including the fabric, cushions, and padding) and then putting it all back together again with a brand new look. This, of course, requires tremendous effort.
Slipcovers, on the other hand, are protective covers that you can easily drape over your couch. Fitted slipcovers require more effort, of course. However, they're still a relatively easy task compared to reupholstery.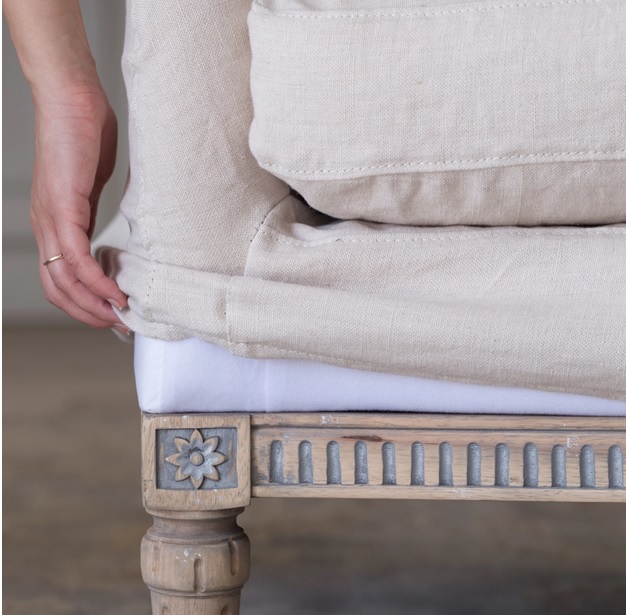 Advantages of Using a Settee Slipcover
There are at least 5 reasons why it's a good idea to buy a settee slipcover. In fact, these reasons also provide a good enough reason to buy more than one slipcover. Let's have a look at these advantages.
They Offer Good Protection
As mentioned at the top of this guide, slipcovers are an ideal means of protecting your sofas or couches from damage and stains from spills and accidents. Many slipcovers are designed to be water-resistant, which can help you feel more assured for your couch's safety whenever you want to take your beverages to the sofa.
They're Easy to Clean
The biggest advantage of using a slipcover is the fact that they're easy to remove and clean. Compared to having your sofa scrubbed down and vacuumed, washing your slipcover is so much less of a hassle and a chore.
They're A Good Way to Update Your Design
Because sofas and couches come in a specific design, changing them up will often require you to have it reupholstered, which can cost you a lot more money compared to throwing on a settee slipcover. Slipcovers come in a variety of prints and designs, making it easy for your to change up your couch's look whenever you feel it needs a fresh new look.
They're An Affordable Affordable Alternative
Compared to getting your sofa reupholstered or completely replacing your couch, slipcovers provide a much quicker, simpler, and more affordable solution. They're a small investment compared to purchasing a brand new couch. And because slipcovers also provide protection, investing in them makes much more sense as this will help prolong the lifespan of your couch entirely.
Choose Only Quality, Elegant Linen Settee Slipcovers for Your Seats
Choosing the perfect slipcover all boils down to your purpose and intention for their use, and the look and aesthetic you want to create. If you're looking for slipcovers in the French Provencal and Scandinavian styles, check out the settee slipcovers we have available in our store. Made from high-quality linen, our slipcovers are certain to not just enhance the look and feel of your living room, but provide a good amount of comfort and relaxation. Check out the rest of our website for more information on our products and offerings, as well as our amazing settee slipcovers.