When you're decorating your home with the most stunning of classic pieces, certain rooms and areas can be more difficult to adorn than others. One fine example of this is the foyer, entrance hall, or entryway to your home.
This is specifically because when guests or other residents walk into your home, this area is automatically reserved for casting off their coats and sometimes shoes, then hanging their coats and placing their shoes nearby as well to not dirty your home.
However, just because this is a room primarily for people to unload some garments before truly entering your home doesn't mean it should lack character and elegance. In fact, it's quite the opposite. You want your guests to instantly feel welcomed while witnessing even a semblance of your home's charm upon entry.
With the right furniture pieces in place to greet your guests upon arrival, they will not only cast off their coats and shoes but also their worries and inhibitions. Without further ado, let's discover four antique pieces that will perfectly adorn this particular area in your home.
1.Antique Entryway Bench
As mentioned above, guests and residents alike will take off their shoes once they walk through your front door. When they do, providing them with a practical place to do so is well advised. Not only will they be able to sit down and efficiently take off their shoes but they will also be instantly welcomed and comfortable in your home.
That is precisely why we cannot recommend using an antique entryway bench to do the job right. This antique piece will not only immediately provide your guests with a charming element to admire but also a comfortable place to rest while taking off their shoes, as antique upholstery is second to none.
Not only that but an antique entryway bench will do for your entryway or foyer what it is specifically designed to do: provide a cozy place to briefly relax while getting more comfortable before walking into the rest of the home. Begone, stress and worries of the day, and welcome, unparalleled love and comfort.
2.Antique Console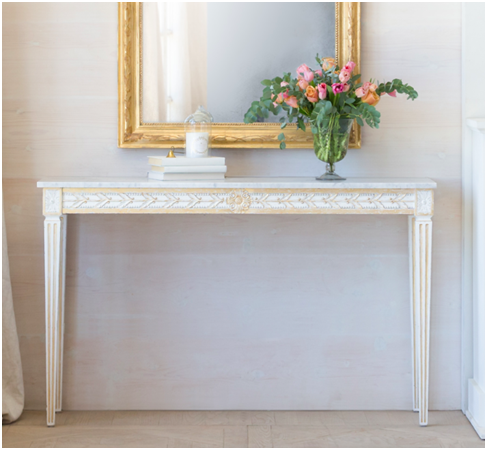 When you or a guest enters your home, you all undoubtedly have a lot that you're carrying with you. You could be carrying groceries, a purse, or other such items that require an effective and flat-surfaced place to be set down before going elsewhere in your home.
An antique console will get this job done perfectly. Instead of having to put more delicate and even precious items on the floor or on your antique entryway bench, you can place them on your console table that is conveniently right where you need it to be.
However, you shouldn't simply put any console table in this area. Placing an antique console table will provide an unequivocal elegance to your entryway, one that will healthily mirror the style of the rest of your home.
3.Antique Mirror
Above your console table, however, there is undoubtedly going to be an empty space that requires something to fill it appropriately and tastefully. While you could potentially place some enlivening flowers or other enticing elements on your console table (which we do recommend as well), we cannot stress enough how important an antique mirror in this space would be.
By placing an antique mirror above your antique console table, you will provide an accent piece that will properly match the style of your table. This dynamic duo can give practicality to their combination as well. While the console table is a space to place transitional items on, the mirror makes the area appear larger and allows people to admire themselves upon entry.
While seeing a mirrored image of yourself may not seem all that important, it truly is for guests in another person's home. They can walk into the dwelling after checking their appearance and feel more confident in themselves and, ultimately, far more comfortable being in your home.
4.Antique Chair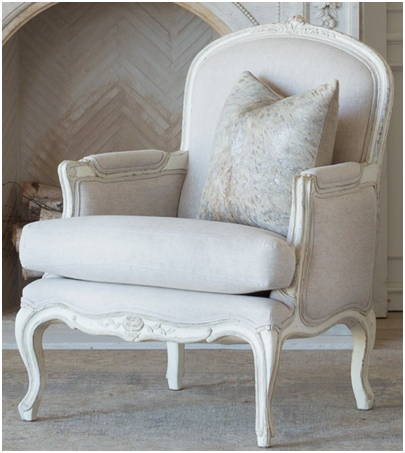 An antique entryway bench is undoubtedly a necessary piece of furniture in your foyer or other entryway, but adding an antique chair can offer the same space with a unique advantage. If you ever have guests or even residents who require a back to their chair when taking off their shoes, such as someone who is elderly or disabled, an antique chair could be perfect for them.
This is because a bench might bode difficult for them, as they may need arms on the seat to lift themselves up or to sit down. Plus, the added cushion in such chairs can provide them (or really anyone) with optimal comfort. This is why we suggest adding an antique chair alongside the bench.
When you are decorating your entryway, entrance hall, or foyer, you need to ensure that you add the most practical yet entrancing furniture pieces you can. The four in our list here are the most ideal pieces to get this job done efficiently. Welcomed, comfortable, and enamored: the feelings your guests will undoubtedly feel when entering your home with these four pieces greeting them.